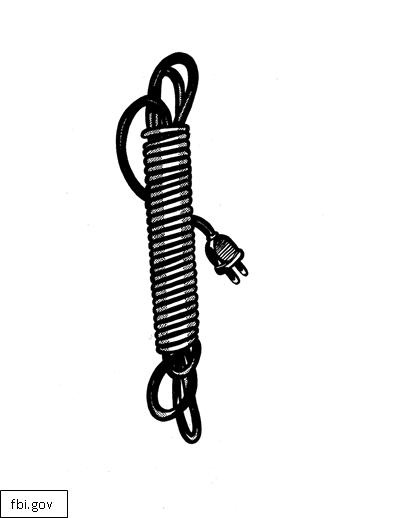 On October 16, 2012, the US Attorney's Office for the Southern District of New York announced that the Roy Lichtenstein painting called "Electric Cord" was returned to its rightful owner, Barbara Bertozzi Castelli, after missing for 42 years. Barbara is the widow of the American art dealer Leo Castelli.

Castelli obtained the painting in the 1960s with plans to display it at the Leo Castelli Gallery in New York City. He sent the painting to Daniel Goldreyer, an art restorer, in 1970, but after Goldreyer received the painting it disappeared.

The Roy Lichtenstein Foundation published a photo of the painting in December of 2006 on its holiday greeting card and asked members of the art community to help locate the painting. The painting was discovered at the Hayes Storage Facility in New York in July of 2012.

Daniel Goldreyer died in 2009, and his wife, Sally Goldreyer, began to clean out the lockers of the company's employees. The locker of an employee named Ben Dolinsky was cleaned out and the contents—which included the painting—were given to a friend.

After three years, the same friend asked Sally Goldreyer to sell the painting for him. She almost sold the painting to the Quinta Galeria art gallery, but she refunded the gallery's deposit after she found a missing notice on the internet.

Sally Goldreyer gave up her rights to the painting on October 9, 2012, and the painting was returned to Barbara Castelli.

Manhattan U.S. Attorney Preet Bharara stated, "More than four decades after it appeared, we are delighted to have played a role in securing the return of this painting by the internationally renowned artist, Roy Lichtenstein, to its rightful owner. Returning stolen art and artifacts is an important mission of this office, and it is always gratifying when we are successful."

Source: Federal Bureau of Investigation
Comments
comments